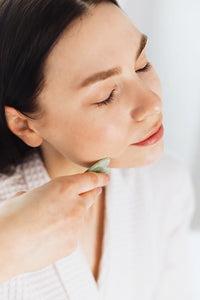 (Please try and select another therapist if the time slot you chose above is unavailable.)
*Add on to any facials. It is not applicable to book individually.
Our Massage tools have various shapes that made by crystal - rose quartz / jade, use with pressure in an upward and outward movement. It helps to soften tense muscles, encourage lymphatic drainage and boost blood flow and circulation bringing fresh blood and nutrients to the skin for a healthy glow.