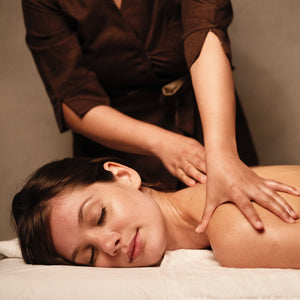 (Please try and select another therapist if the time slot you chose above is unavailable.)

Purify your body, boost circulation and immune system, and reduce the appearance of cellulite in this deeply detoxifying and contouring full body massage. Using a combination of feather light lymphatic drainage and fast-paced deep massage techniques, it helps to increase circulation and reduce water retention, leaving the body contoured, toned and refined.  

*Enhance your treatment with our add-on Hot Stone Therapy.