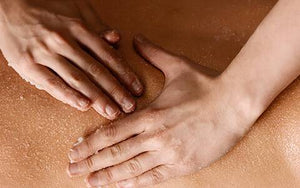 Please try and select another room if the time slot you chose above is unavailable. 

*Please contact us on Whatsapp or call 64778647
if you would like to request any Therapist!
This treatment combines a body wrap and massage to restore equilibrium, peace of mind and bring deep relaxation to body and spirit.
120 Minutes

Following body exfoliation, a Marine Algae wrap is applied and your scalp gently massaged. Once you have taken a refreshing shower, a tailor made aromatherapy massage takes place, leaving you feeling revitalised and with a renewed sense of well-being. Choose from the following: Detoxifier, De-Stresser, Muscle Relaxer, Jet-Lag Reviver, Immune Booster, Energiser, Body Toner.
Treatment includes
身體去角質 30mins
排毒藻類泥膜 30mins 
香薰按摩 60mins 
Body exfoliation 30mins
Detoxifying Algae mud wrap 30mins
Aromatherapy massage 60mins