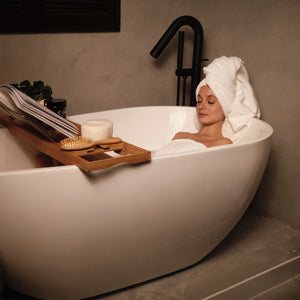 (Please try and select another room if the time slot you chose above is unavailable.)

*Please contact us on Whatsapp or call 64778647
if you would like to request any Therapist!
The Signature Indulgence includes the following treatments: 
Aromatherapy Massage (60 mins)
Gemstone Facial (60 mins)
This treatment releases tension held in every part of your body leaving you feeling deeply relaxed and recharged.
This hero treatment starts with a consultation to find out what your emotional and physical needs are.  From that, we allow you to choose the massage oil most suitable for you. There are twelve signature oils to choose from, formulated with natural plant and flower oils with wonderful exotic scents and powerful therapeutic benefits for body and mind.
With your chosen oil, your therapist will use carefully applied pressures to stimulate the nervous system. Swedish and neuromuscular techniques are used to relieve muscular tension and encourage lymphatic drainage. This treatment works from your head to your toes, and it will dissolve away all of your stress and tension. This is an intense massage ritual drawn from a fusion of eastern and western techniques enabling the therapist to work on your body, mind and spirit.
Treats your individual skincare needs to restore and recondition, leaving your complexion smooth and luminous.
Our signature Gemstone Facial uses the unique technique of jade rolling to increase the level of lymphatic drainage in the face, which can reduce swelling. Your skin will be prepared by cleansing and exfoliating, it is then moisturised with a serum suited to your skin type, and massaged using hot jade stone. The treatment will be followed by a a gemstone face mask, and completed with an intensive hydrating moisturiser. You will immediately feel the difference and radiance in your skin.